Restore Yoga Retreat with Jacqueline
RESTORE your Mind, Body & Spirit with Jacqueline on this 4 day yoga retreat at The Palms Spain. 
This Retreat is the perfect opportunity to unwind, relax and recharge. The Palms resort is situated 20 minutes from Malaga and nestled in the small hamlet Al Quiera, a quiet country location with picturesque mountain views. With a heated salt water pool, 2 yoga shala's (indoor & outdoor), 6 seater hot tub, the perfect location for 6 nights of yoga, sun, selfcare and relaxation. 
Jacqueline will offer 2 yoga practices per day- morning Vinyasa practice to uplift & energise and early evening practice to relax & restore plus 1 Restorative/Yin Workshop with Sound bath.
Your days may be filled lounging by the pool, soaking in the hot tub, a holistic therapy or perhaps joining one of the many excursions …… the day is yours to be spend as you please.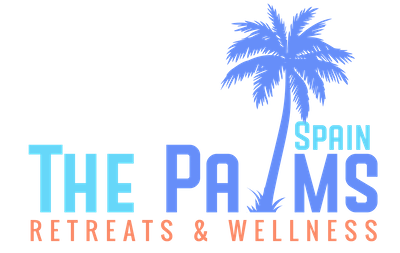 The retreats include your stay in one of our cozy but contemporary rooms either in the converted stables, the Finca or the pool room.
Each room has a twin or double bed, en-suite bathroom with shower and toilet, air-conditioning, ceiling fan, sunny terrace and all toiletries, towels and linen are provided.
Included in this retreat package is use of our heated salt water swimming pool, the large 6 seater jacuzzi  in our tropical gardens, access to all garden areas and the  Olive bar,  the outdoor yoga platform with mountain views and the heated indoor studio
Furthermore, we have free WIFI and we offer a complimentary wash for yoga clothes plus we have all the yoga props for every yoga style.
4 nights accommodation at the beautiful Palms Boutique Resort, Málaga, Spain
Two healthy nutritious meals per day
Daily juice, tea & coffee
Two yoga classes per day
Meditation & relaxations 
Connection, laughter & love 
We offer a variety of optional services to book during your free time such as:
For Couples
For Singletons
For Studio owners & teachers
For Couples
Our rooms are all double rooms with either 2 twin beds or a king size bed. You and your spouse will have plenty of space in your own room. You can both enjoy all the facilities and work together to fine tune your yoga poses.
Our retreats are also great for meeting new likeminded people. You can work in groups, or by yourselves and all classes or group activities are optional.
Do you love yoga, but your spouse not so much? Then our retreats are ideal! While you can enjoy all the benefits of our yoga retreat your spouse can simply relax at the pool, play a round of golf at the nearby 18-hole golf course, go shopping in Malaga, canoeing in the nearby lakes, hiking or simply exploring the area.
Perhaps we can tempt your spouse for a yoga class or meditation, and who knows, they might become new born "Yogi"!
For Singletons
For Studio owners & teachers
Frequently Asked Questions