Spring Yoga Retreat with Jacqueline from Sankalpa Yoga Glasgow
RESTORE your Mind, Body & Spirit with Jacqueline on this 6 day yoga retreat at The Palms Spain.
This Retreat is the perfect opportunity to unwind, relax and recharge. The Palms resort is situated 20 minutes from Malaga and nestled in the small hamlet Al Quiera, a quiet country location with picturesque mountain veiws.
With a heated salt water pool, 2 yoga shala's (indoor & outdoor), 6 seater hot tub, the perfect location for 6 nights of yoga, sun, selfcare and relaxation.
Jacqueline will offer 2 yoga practices per day- morning practice to uplift & energise & early evening practice relax & restore Your days may be filled lounging by the pool, soaking in the hot tub, a massage or perhaps joining one of the many excursions ……the day is yours to be spend as you please.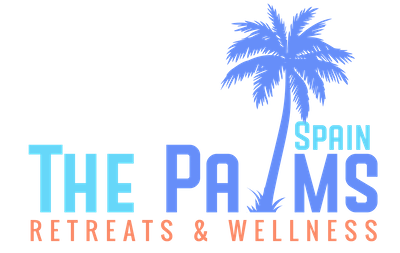 The retreats include your stay in one of our cozy but contemporary rooms either in the converted stables, the Finca or the pool room.
Each room has a twin or double bed, en-suite bathroom with shower and toilet, air-conditioning, ceiling fan, sunny terrace and all toiletries, towels and linen are provided.
Inbegrepen in dit retraitepakket is het gebruik van ons verwarmde zoutwaterzwembad, de grote 6-persoons jacuzzi in onze tropische tuin, toegang tot alle tuinen en de Olive-bar, het yogaplatform buiten met uitzicht op de bergen en de verwarmde binnenstudio
Bovendien hebben we gratis WIFI, bieden we het wassen van je yogakleding gratis aan en hebben we alle yoga benodigdheden voor elke yogastijl.
Jacqueline will offer 2 yoga practices per day- to uplift and energise a 90 minute morning practice starting with meditation and pranayama with a vinyasa flow class to energise and lift before breakfast then a restoring yin practice with guided relaxation to unwind before dinner.
We bieden een verscheidenheid aan optionele services die je in je vrije tijd kunt boeken, zoals:
Jacqueline found yoga during a difficult period of her life, it helped her manage stress and anxiety and the demands of a busy mum of two with a job that involves travelling all over the world.
Being drawn to Bikram initially, she found this gave her the routine and structure her life was missing. It was after her first Vinyasa Flow class at The Sweatbox in Seattle she fell truly in love with yoga, a passion ignited that she needed to share with others.
Jacqueline has spent many years travelling the world visiting many amazing yoga studios, experiencing a diverse range of yoga teachers that have moulded her into the teacher she is today.
Expect challenging, strong classes with a variety of options to suit energy and level that encourage you to listen, explore & connect to your body.
Jacqueline has assisted in a Yoga Teacher Training with Shanti Yoga Glasgow, she has trained in Yin Yoga, Pregnancy Yoga and when not teaching yoga she is a Fully qualified Massage Therapist specialising in Swedish Massage, Deep Tissue and Indian Ayurvedic Abyanga Massage.
Jacqueline has opened her own Yoga & Massage Studio in Glasgow – A sanctuary to escape the noise and take care of your mind body and soul.