Disconnect & Recharge Yoga retreat with Angie
Ideally located in the small Spanish hamlet of La Alqueria, a peaceful country location with mountain views 20 minutes to the beautiful beaches of the Costa Del Sol.
This is the perfect place for a break from the busy world, to quieten the mind and recharge your batteries and find deep inspiration for your yoga practise.
The venue offers you all of this and more – lush gardens, fruit trees, salt water pool, two yoga spaces; the shala, set within the fruit and olive trees, and a purpose built hot yoga room.
Swimming pool heated to 25 degrees & jacuzzi 38 degrees.
The meditation viewing platform is the ideal spot to enjoy the sunrise, have a little quiet time or enjoy an evening meditation
You will experience the sound of birds, enjoy the surrounding landscape and mountains, and the breathtaking sunsets.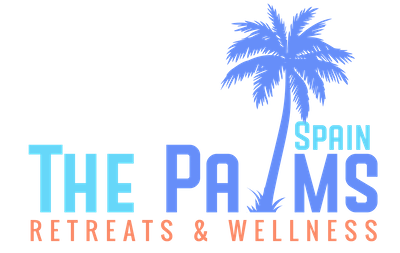 The retreats include your stay in one of our cozy but contemporary rooms either in the converted stables, the Finca or the pool room.
Each room has a twin or double bed, en-suite bathroom with shower and toilet, air-conditioning, ceiling fan, sunny terrace and all toiletries, towels and linen are provided.
Inbegrepen in dit retraitepakket is het gebruik van ons verwarmde zoutwaterzwembad, de grote 6-persoons jacuzzi in onze tropische tuin, toegang tot alle tuinen en de Olive-bar, het yogaplatform buiten met uitzicht op de bergen en de verwarmde binnenstudio
Bovendien hebben we gratis WIFI, bieden we het wassen van je yogakleding gratis aan en hebben we alle yoga benodigdheden voor elke yogastijl.
Your day starts with a 90-minute yoga class in the shala (2 beautiful spots: An indoor heated studio, and an outdoor rustic yoga Shala located in the garden), followed by a lunch taken on the outdoor terrace.
Between your yoga classes, you can enjoy walks in the surrounding countryside or just relax at the villa where you will find a heated salt water swimming pool with an inbuilt seating area where you can enjoy a drink whilst cooling down, a six-seater hot tub …
You will ended your day by a relax yoga class followed by a yummy dinner
We bieden een verscheidenheid aan optionele services die je in je vrije tijd kunt boeken, zoals:
Angie is a patient, friendly and considerate yoga teacher. She teaches both strengthening, mobility-aware dynamic practices and deeply explorative yin yoga practices.
Drawing on her passions for psychology and well-being, creativity, awareness and exploration, Angie's classes are intended to be compassionate yet challenging and she always brings a sense of realism and humour to the practice.
Whichever class style, these practices will leave you feeling more grounded, stable and connected to yourself.
In terms of the classes "Dynamic morning movement practice and yin yoga in the evening".