Let's Dive Deep - Wellness Yoga Retreat with Susi Davies
Join me at this wonderful location in Spain, at the back hills of Malaga (23 min. from airport.) It is a true oasis of peace and tranquility. 
The Yoga sessions will be dynamic in the morning and restorative and Yin in the early evenings (all levels welcome).
Meditations, Pranayama and Philosophy included every day. There is a Golf Course near by and hiking trails and beach 20 min. or you can indulge in a lovely MASSAGE in the free afternoons. 
Malaga has the warmest climate of Europe all year round. November is a wonderful time (crips fresh mornings with temp. rising to 21 deg). Blue skies and sunny all day. Treat yourself to a wonderful week of spiritual bliss. Book early and benefit from cheaper prices with flights.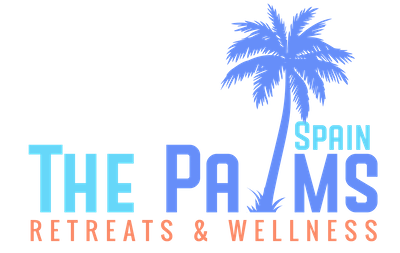 The retreats include your stay in one of our cozy but contemporary rooms either in the converted stables, the Finca or the pool room.
Each room has a twin or double bed, en-suite bathroom with shower and toilet, air-conditioning, ceiling fan, sunny terrace and all toiletries, towels and linen are provided.
Included in this retreat package is use of our heated salt water swimming pool, the large 6 seater jacuzzi  in our tropical gardens, access to all garden areas and the  Olive bar,  the outdoor yoga platform with mountain views and the heated indoor studio
Furthermore, we have free WIFI and we offer a complimentary wash for yoga clothes plus we have all the yoga props for every yoga style.
Included in the retreat you will be invited to the following classes and wordkshops:
Classes will include:
Asana
Meditations
Pranayama
Philosophy on Self Empowerment
We offer a variety of optional services to book during your free time such as:
Susi Davies is teaching Yoga over 25 years and developed a fusion style that incorporates Iyengar Alignment techniques with the flow of Ashtanga and Vinyasa Yoga.
Her great knowledge of Anatomy and biomechanics of human movement makes her classes dynamic, inspirational and motivational.
She assists students to approach their practice with their own inner intelligence by emphasizing and using the power of Gravity, Intention, Breath, Movement, Grace and ultimate joy.
She is a fully certified Remedial and Yoga Therapist, as well as and inspiring Life Coach.
Frequently Asked Questions