Active Wellness Retreat with Sam & Naomi
An all-inclusive warm weather long weekend to help you get the best from your active life. Designed by women for women..
We love to be active. Whether running the trails, powering through a HIIT workout in the gym, cycling through the countryside, walking up mountains, swimming laps in the pool, paddle boarding along the river or practicing a power yoga sequence. We love to keep active by looking after our running bodies – through yoga, massage, strength, nutrition. Our active lifestyle helps us be strong, release tension, and be ready for adventure whatever that may be. This retreat is aimed at ALL – whether you love to race, , are at the beginning of your more active lifestyle or like to exercise for freedom & fun – this retreat will be sure to help you get the best from your time on your training! 👣 
Women have a different physiology to men, which means the female athlete needs to train differently to the male athlete. During this weekend we will not only focus on improving running technique, learning how to build over all strength & flexibility but we will help you get the best from your training for your female body – helping you also to improve your health & wellbeing! 
ALL specifically designed by female for female to help:
Improve strength, stability & mobility
Improve fitness & endurance
Aid rest & recovery

 

Improve breathing capacity
Prevent & manage injury
Give us confidence to adapt our training according to our cycle, through peri-menopause and after menopause
Work towards our running goals
We want you to run, HIIT, relax, yoga & have fun. During the stay you will experience a schedule of activities that are modified to meet your needs. From idyllic runs and walks for all levels of runner to HIIT sessions, posture & technique coaching, yoga strength & flexibility classes, informative talks & workshops on managing & preventing injury for those who want to learn plus a 30 minute sports massage.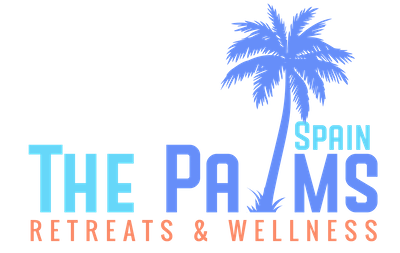 The retreats include your stay in one of our cozy but contemporary rooms either in the converted stables, the Finca or the pool room.
Each room has a twin or double bed, en-suite bathroom with shower and toilet, air-conditioning, ceiling fan, sunny terrace and all toiletries, towels and linen are provided.
Included in this retreat package is use of our heated salt water swimming pool, the large 6 seater jacuzzi  in our tropical gardens, access to all garden areas and the  Olive bar,  the outdoor yoga platform with mountain views and the heated indoor studio
Furthermore, we have free WIFI and we offer a complimentary wash for yoga clothes plus we have all the yoga props for every yoga style.
all these activities will be lead by our expert coaches:
scenic trail runs
small group technique tuition
run specific drills & strength work
run mobility yoga sessions

 

pre & post run yoga stretching
interval based training sessions
hill running
run specific educational talks
sports massage
plus:
nutritious home cooked meals swimming

 

swimming pool
hot tub
We offer a variety of optional services to book during your free time such as:
For Couples
For Singletons
For Studio owners & teachers
For Couples
Our rooms are all double rooms with either 2 twin beds or a king size bed. You and your spouse will have plenty of space in your own room. You can both enjoy all the facilities and work together to fine tune your yoga poses.
Our retreats are also great for meeting new likeminded people. You can work in groups, or by yourselves and all classes or group activities are optional.
Do you love yoga, but your spouse not so much? Then our retreats are ideal! While you can enjoy all the benefits of our yoga retreat your spouse can simply relax at the pool, play a round of golf at the nearby 18-hole golf course, go shopping in Malaga, canoeing in the nearby lakes, hiking or simply exploring the area.
Perhaps we can tempt your spouse for a yoga class or meditation, and who knows, they might become new born "Yogi"!
For Singletons
For Studio owners & teachers
Frequently Asked Questions